Dysphagia is the medical term to describe difficulty in swallowing. 
For clinical purposes, dysphagia can be classified into two distinct categories: oropharyngeal dysphagia, and oesophageal dysphagia.
Oropharyngeal dysphagia is the inability to initiate the act of swallowing. It is a 'transfer problem' due to impaired ability to transfer food from the mouth to the upper oesophagus. On the other hand, oesophageal dysphagia is a 'transport problem' and is defined as the sensation of difficult passage of solids from the mouth to the stomach.*
*Aging and the Gastrointestinal Tract, Volume 32; Volume 2003 edited by Alberto Pilotto, Peter Malfertheiner, Peter R. Holt 
Dysphagia, as with all medical conditions, is characterised by a spectrum of severity. Some patients may only experience slight discomfort or difficulty swallowing, while others experience severe difficulty and require the assistance of a Doctor or Speech Pathologist to advise of the most appropriate treatment to manage their condition.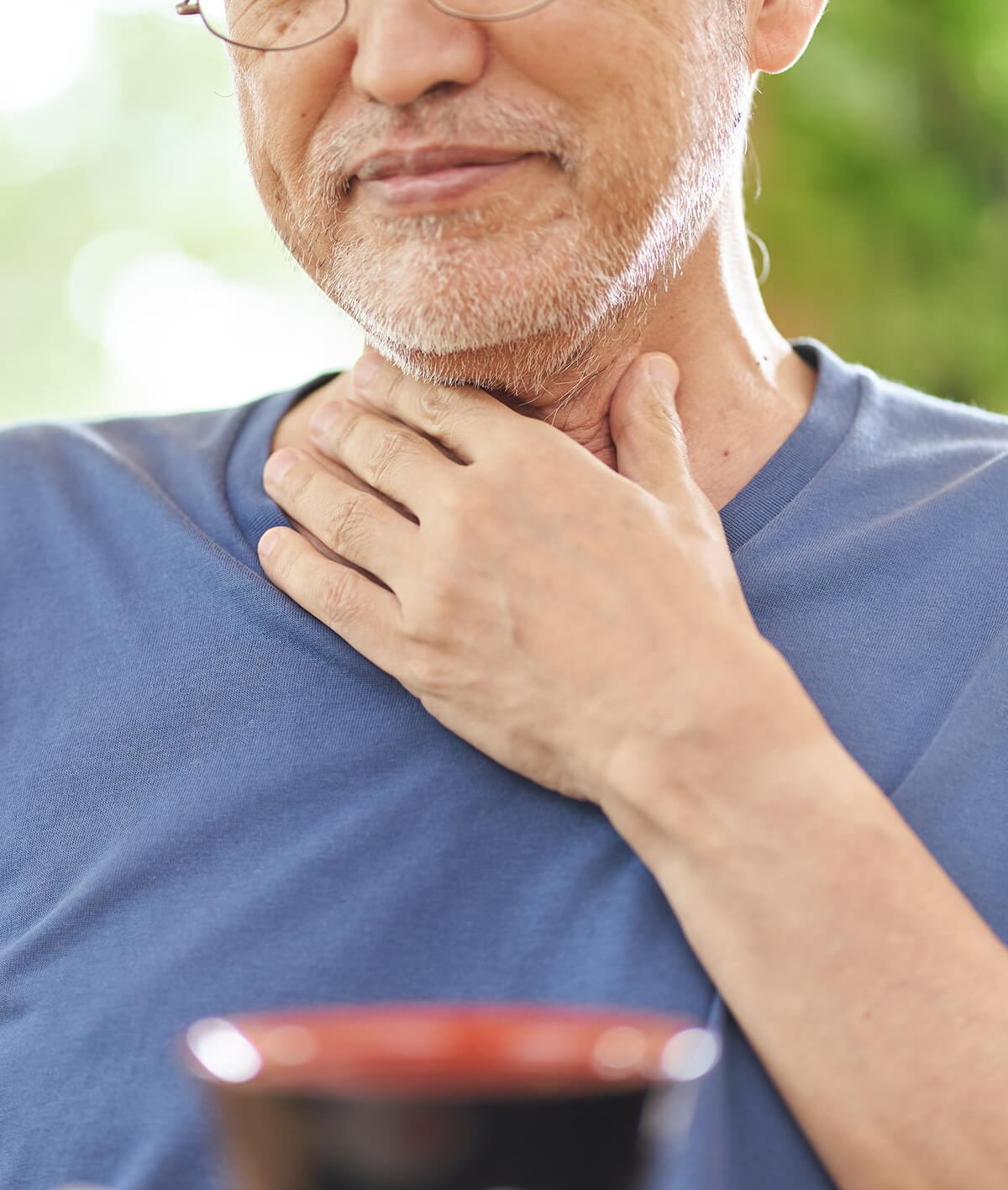 For a lot of people experiencing swallowing difficulties, the intake of medications can be particularly challenging. In addition, many medications should not be crushed or split as this can alter the absorption properties and the affect they have on the body, which may lead to altered therapeutic effects or side effects.
Using a purpose designed medication lubricant such as Gloup® may make tablets easier to swallow.
Gloup® has the following benefits:
Slippery gel that makes tablets easier to swallow and may negate the need to crush medications
No known side effects
Designed to have minimal or no impact on the absorption of medications
Note: Gloup® may not be appropriate for all people experiencing dysphagia, particularly those with moderate to severe swallowing difficulties. As always, seek the advice of a healthcare professional in these cases.

Makes medications easier to swallow



Do you have questions about Gloup®?
Please let us know!
Always read the label. Follow the directions for use. If symptoms persist, talk to your health professional. Consult a healthcare professional in the case of moderate-severe dysphagia.